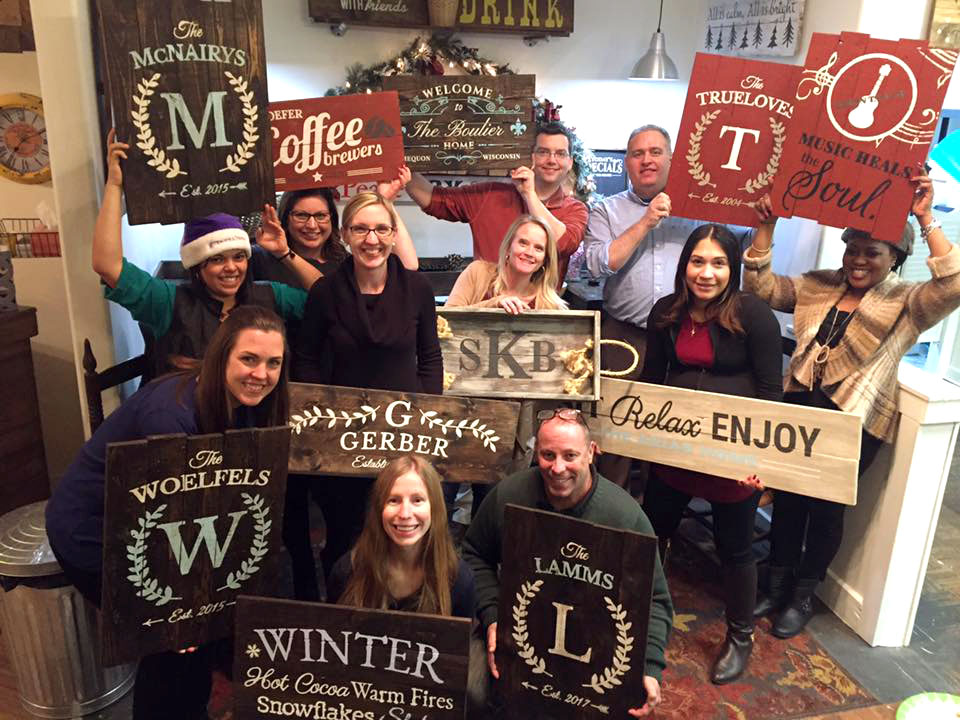 Everybody needs a little gal pal time occasionally. If you are tired of wine and whine or just not ready to get out in a crowd, consider these fun and unusual activities for your next girls' night out.
Get Artistic
There are numerous ways to get artistic with your girlfriends and the act of creation is very therapeutic. Rustic signs painting allows you to create some country flair for your home. You can personalize your sign to include your family members or a favorite saying. Painting pottery is both fun and ultimately useful as you can make items for your home or to give away as gifts such as a toothbrush holder, cookie plate or vase.
Get Floral
If you've ever paid for a floral arrangement and thought "I could do that" this is your chance. Gather some girlfriends and host a flower arranging party. Have everyone bring an empty vase or purchase small glass or copper bowls at a dollar store. If you have a flower mart near you, get a variety of flowers in bulk or have everyone buy a couple of bouquets at the grocery story. Pull everything apart and sort by color. Turn on a short flower arranging video and get to work!
Get Colorful
Coloring books aren't just for children anymore. Host a coloring book party for your girlfriends for low-key fun that allows you to talk and sip wine. Watch for thin-tipped markers or crayons to go on sale at the local craft store and stock up. Choose an adult coloring book and cut the pages apart. Stakes are low if you mess up or go outside the lines. The coloring itself is relaxing.
Girls' night out is just about getting together with friends. It doesn't really matter what you do as long as you have the chance to leave your real world behind even for just a few hours.